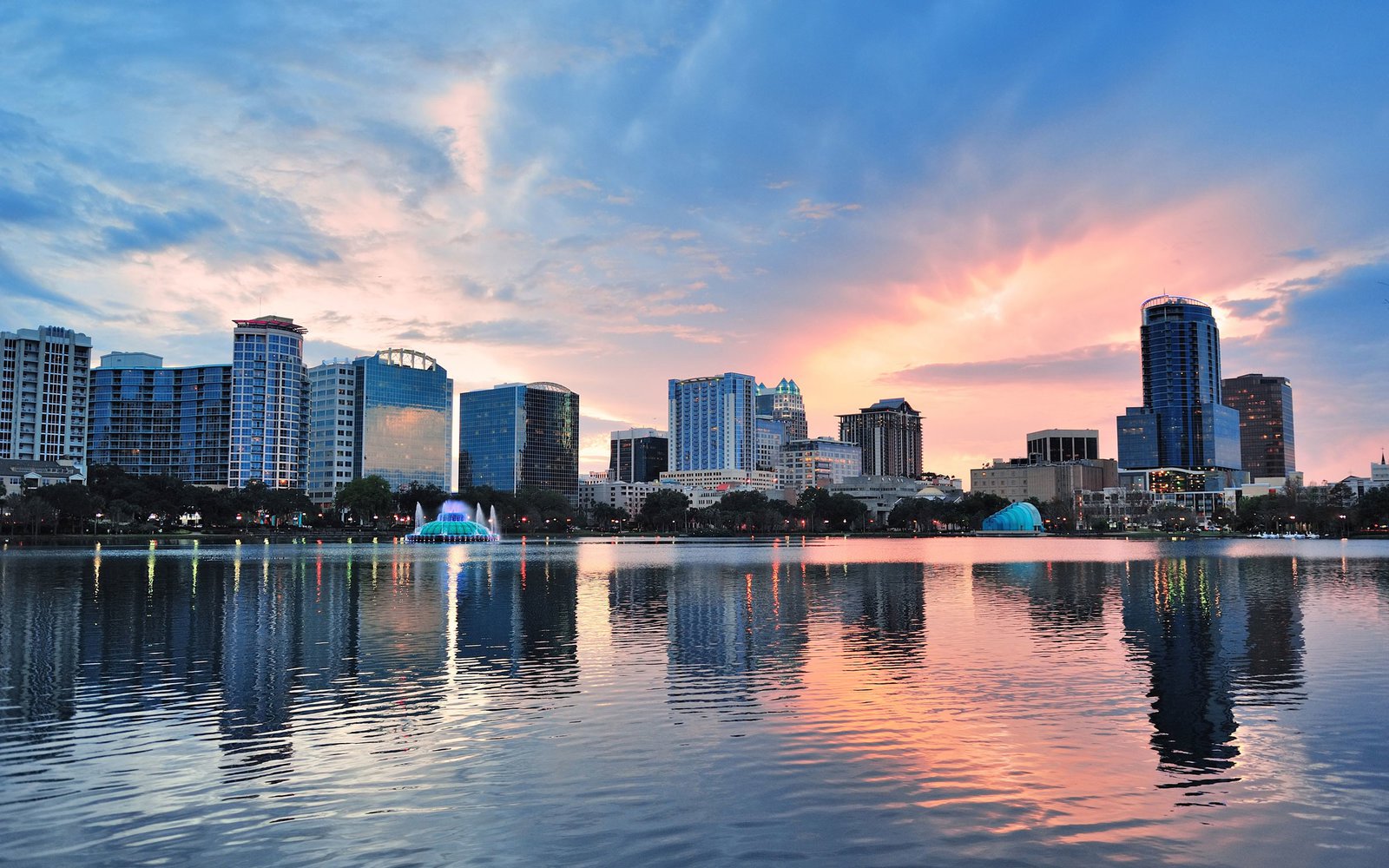 Top 10 Global Property Reads - August 2019
As we approach the end of summer many of the trends that have been evolving throughout 2019 have continued their momentum lending credence to the phrase "the trend is your friend". Specifically - cities with strong technology sectors continue to have strong price growth and long term attractiveness, interest rate cuts across global markets are preventing any major downward asset price movements, while general global economic and political uncertainty has investors cautious and looking for safe-haven assets. Looking forward to the end of the year, these trends appear likely to continue although not in perpetuity in all cases.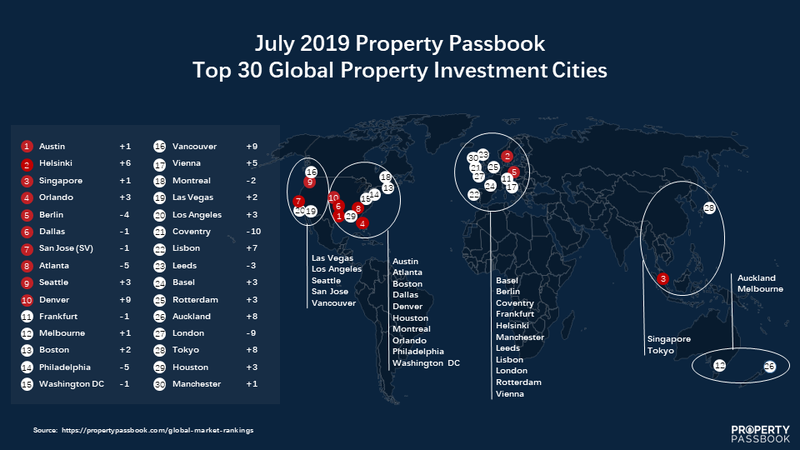 Click here for the complete Global City Rankings for July 2019

Specifically, the hard Brexit date that is quickly approaching should create more certainty in both the UK property market and for the British pound likely providing a pricing floor for property prices across the country. In addition - further global rate cuts can only be viewed positively for near term price levels making any significant downward adjustments unlikely in most global markets despite some global economic weakness. In some markets that have experienced some weakness in the previous 12 months, now appears to be a good time to re-enter the market at the bottom of the cycle.

1.San Franciscans Flock to Sacramento, Seattle Housing Markets
Sacramento and Seattle are top destinations for home buyers leaving the pricey San Francisco metro area. Population growth (partly fueled by the California "exodus") has increased housing demand across the Seattle metro area. And this in turn has led to an ongoing boom in residential construction. The real estate market there seems to be shifting to favor buyers. – Brandon Cornett, Home Buying Institute

2. HK residents scouting for properties in Canada and UK
People have begun scouting for properties in cities including Toronto, Vancouver and London as the unease surrounding Hong Kong's political future grows amid China's increasing influence. A drop in residential property prices is making some of these cities attractive. - Natalie Wong, Bloomberg (also reported by Business Times (Singapore))

3. China's Politburo for the first time decides against relaxing property curbs to stimulate slowing economy
The government shifts away from its decades old playbook of using the property sector to prop up growth. The central bank warned earlier that the boom in the property market came at the expense of consumption. The message from the Politburo meeting suggested limited upside for property prices in the near term. - Zheng Yangpeng, South China Morning Post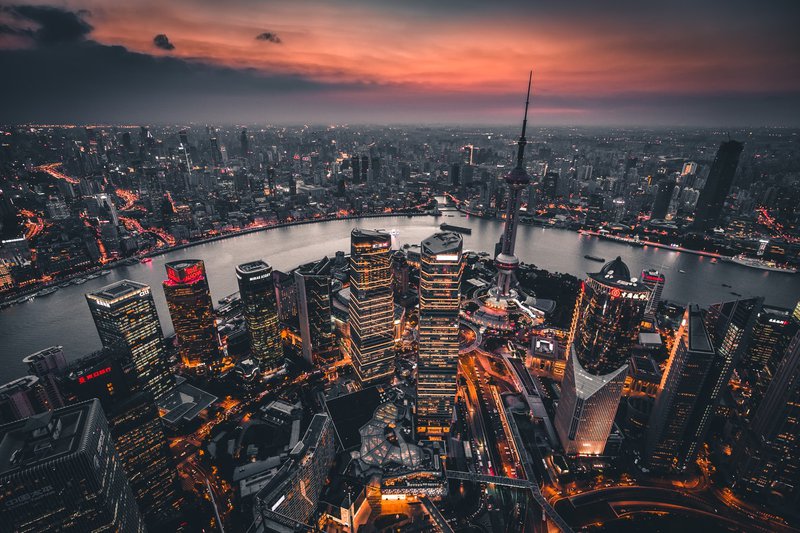 4. The Causes and Consequences of Berlin's Rapid Gentrification
Berlin had just published the latest statistics on rents—the median rate in Berlin is 6.72 euros per square metre, placing it on the low end among European capitals. But Guthmann calculated the median for new rentals, for anyone moving into the city, to be 11.55 euros per square metre. - Elisabeth Zerofsky, The New Yorker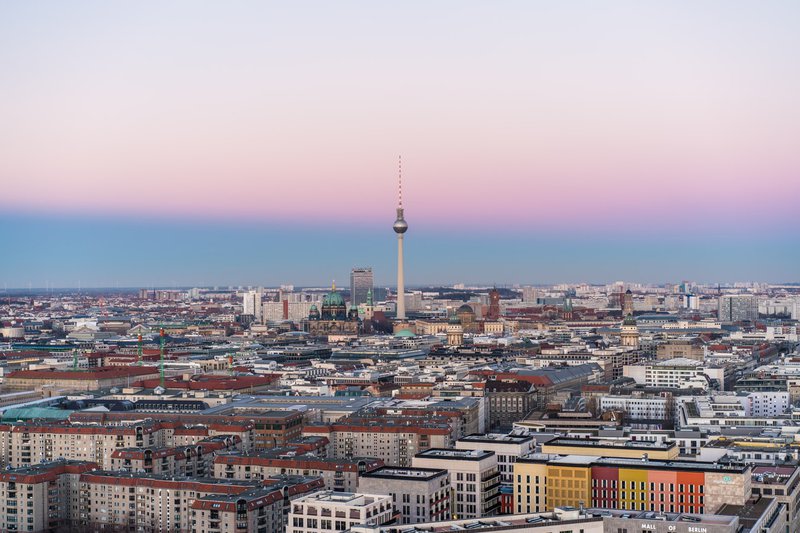 5. As Mortgage-Interest Deduction Vanishes, Housing Market Offers a Shrug
President Trump's tax cuts encouraged homeowners to stop deducting mortgage interest on their taxes, and there is no sign the change has brought down home prices. - Jim Tankersley and Ben Casselman, The New York Times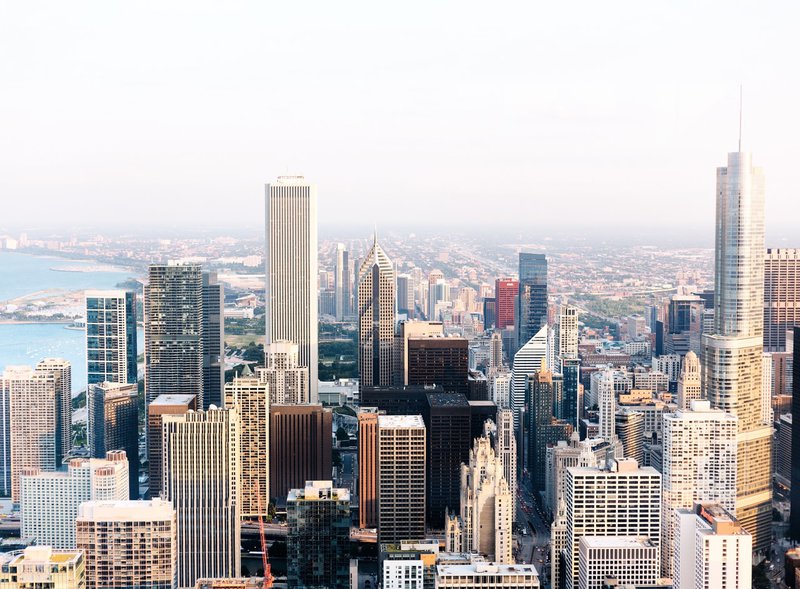 6. Is Montreal the new Toronto?
A dearth of new condo supply in Montreal during the first quarter of 2019 caused a two-year sales nadir in the city's downtown. Predictably, prices in Montreal will surge because, while supply is scarce, demand hasn't commensurately tapered. This pressure began 18 months ago when the foreign buyer taxes were introduced in Toronto and Vancouver. It caused a flood of foreign investment in Montreal. -Neil Sharma, Mortgage Broker News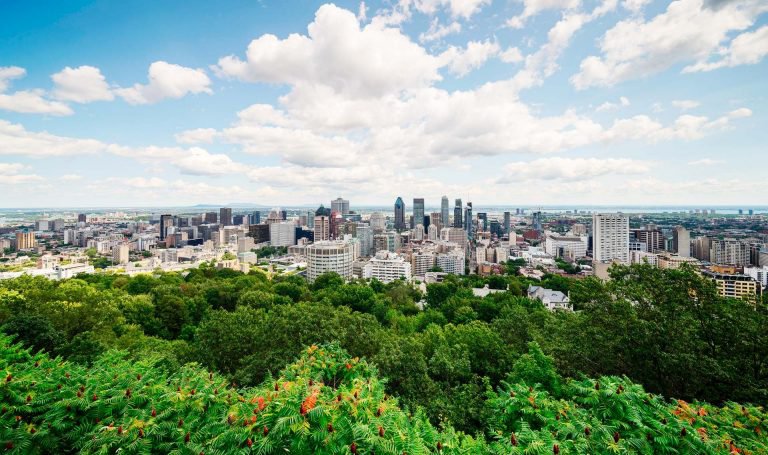 7. Sterling's slide has bargain hunters looking beyond Brexit
The pound has lost 8% since May, but despite no-deal Brexit risks, some are prepared to buy with Asian investors dipping back into UK real estate. Cheap valuations aside, there is a belief in some quarters that the UK economy should be able to weather Brexit as long as a no-deal is averted. Positives include low unemployment, resilient consumer spending and Johnson's promise of more investment. - Tommy Wilkes, Olga Cotaga And Josephine Mason, Reuters (also reported in Business Day)

8. The Home of Ultra-Low Rates Has a Warning for the World
One legacy of Japan's ultra-low interest-rate regime is that it has spurred massive investment into overseas assets. But even more telling is the extremes that Japanese investors have gone to in the hunt for yield. They've pushed deeper into stocks and real estate, amassed bonds from Europe's periphery to emerging markets, and loaded up on opaque securities that bundle together hundreds of loans. - Min Jeong Lee and Masaki Kondo,Bloomberg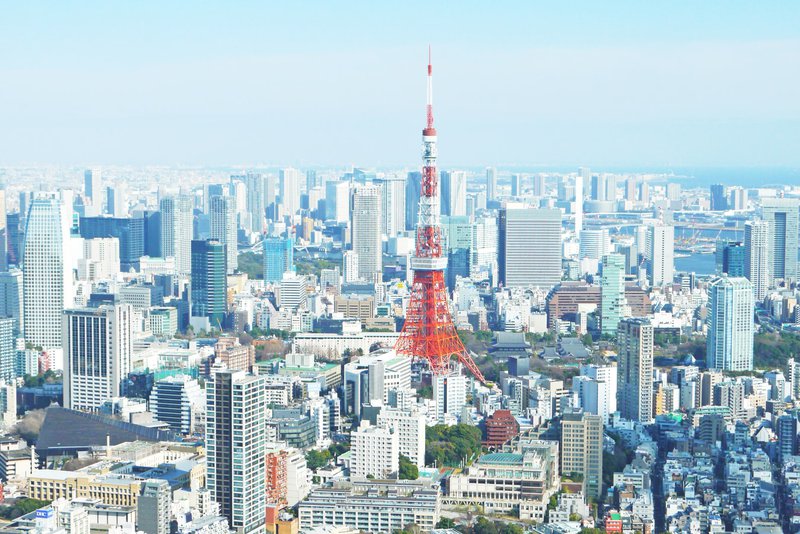 9. Braving curbs, Chinese buyers lead foreign revival in Singapore's luxury homes
Foreigners are once again pouring money into Singapore's high-end property market despite hefty levies introduced last year. The current social and political uncertainties around the world, including the trade war and Hong Kong social unrest, magnify Singapore's strong positioning as a safe haven for property investment. - Aradhana Aravindan, Reuters (also reported by Channel News Asia)

10. Workers Moving From San Francisco To Austin Would Get An Immediate 46% Raise Due To Less Regulation
The Austin Business Journal piece cited a survey that found that Austin was the top-ranked city for tech workers to relocate worldwide, just ahead of Seattle and Amsterdam. That ranking is largely based on past decisions that allowed the city's housing market to keep up with demand. - Chuck DeVore, Forbes