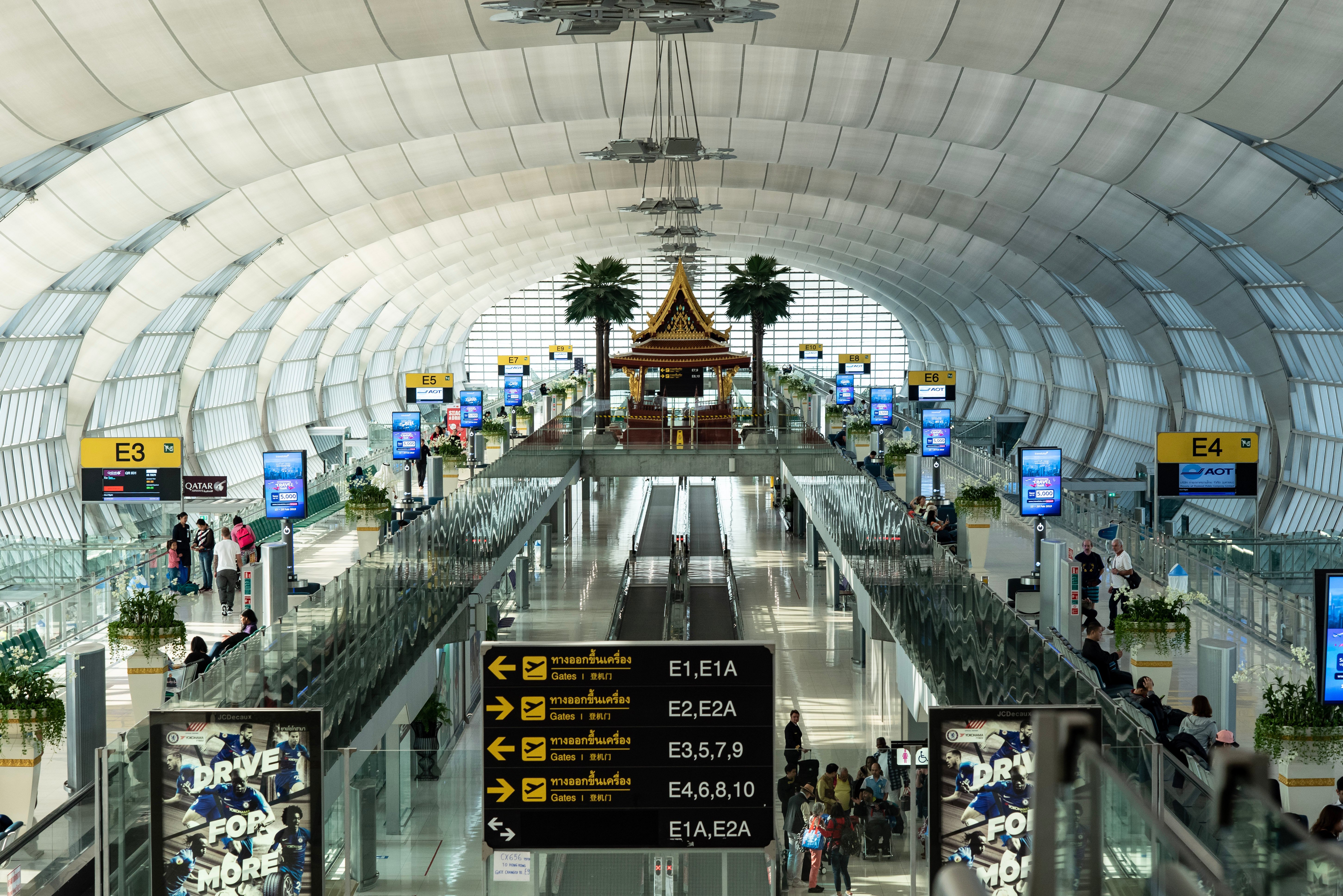 Thailand Hopes to have Bullet Train Running by 2023 and other Top December Reads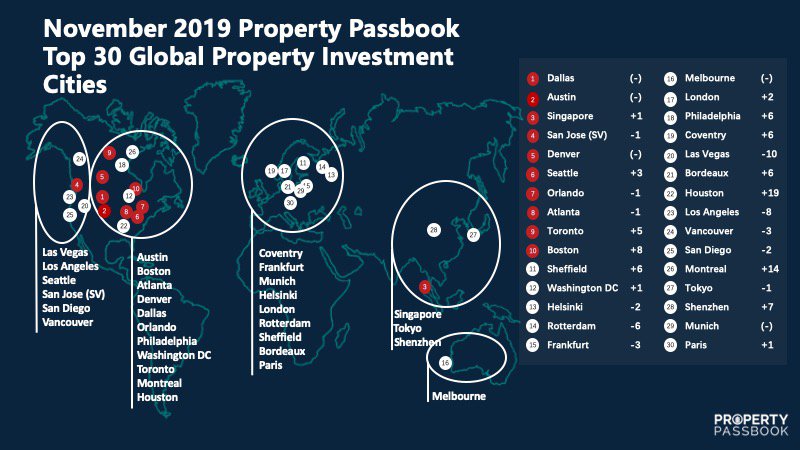 Click here for the complete Global City Rankings for November 2019


Here are the Top 10 Global Property Reads for the month of December:
1.Thailand hopes to have bullet trains running by 2023
Bullet trains are coming to Thailand. Both projects currently in the works will employ Chinese HSR technology. The government plans to move some 10% of flights from Bangkok to a redesigned U-Tapao in order to ease congestion at Suvarnabhumi and Don Mueang. One goal is to provide easy access to the Eastern Economic Corridor (EEC), a zone that Thanet says constitutes 80% of total foreign investment in Thailand. CNN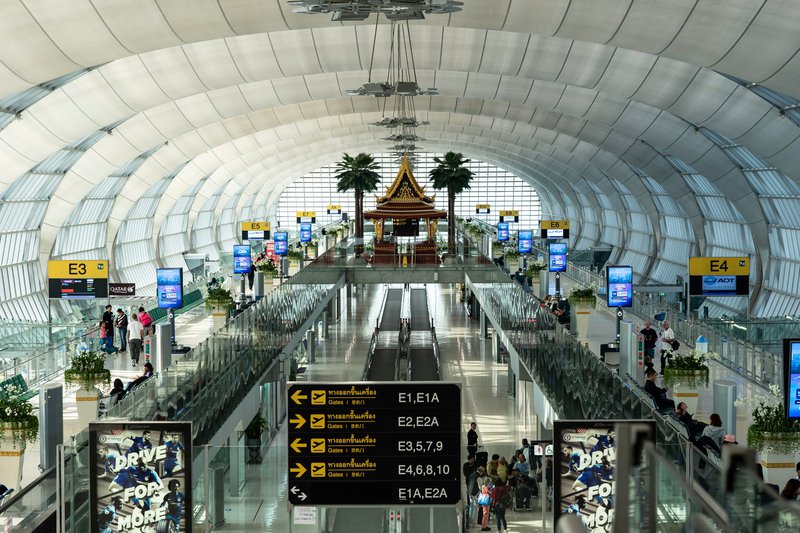 2. Mortgage Rates Drop, Home Construction Rises As Housing Market 'Gains Momentum'
Single-family building permits were up 3.2% over the year, hitting their highest point since 2007. Permits saw the biggest jump in the South and Northeast. "The issuance of more housing permits is a very positive sign and a good step toward more inventory," Yun said. "In order to better counter and even slow the increase in housing prices, home builders will have to bring additional homes on the market." Forbes
3. UK home prices to lag inflation on Brexit uncertainty: poll
ANNUAL home price rises in Britain will not keep pace with already-low inflation until 2021, a new Reuters poll showed, and will fall in the capital London this year as uncertainty around the country's departure from the European Union (EU) continues to deter buyers. "We do not anticipate a material price rebound in London until at least 2022, although we may experience some recovery from 2021 - if and when the political 'dust' begins to settle." Business Times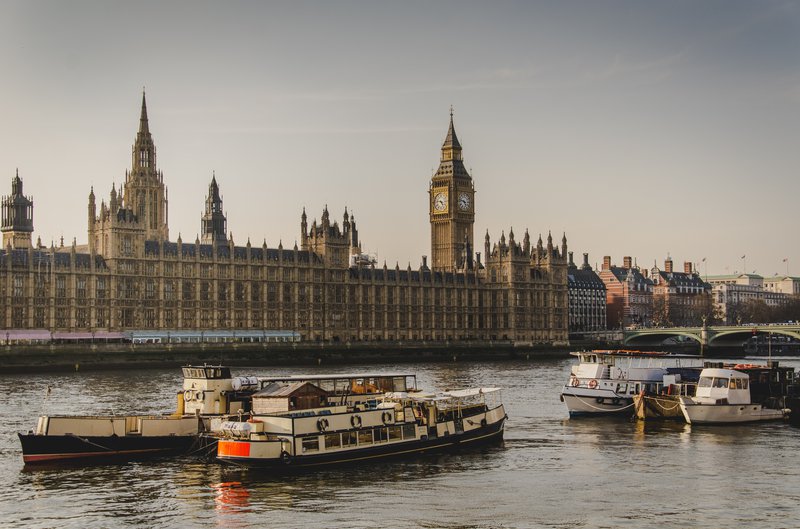 4. Small subdivided flats in Shanghai's European heritage homes a hit among young homebuyers looking for central location
Earlier, such flats were bought by investors because of their design as well as ease of renting to expats, said Michael Ding, an agent with 52laofangzi, which has been focusing on such homes for 19 years now. "Since the end of last year, more young people are choosing to buy these homes for their own use. One of the major advantages is the location. All heritage houses are in the very heart of Shanghai, and there is basically no way of finding new homes with such a good location, except for ultra expensive properties that average individuals might not be able to afford," Ding said.South China Morning Post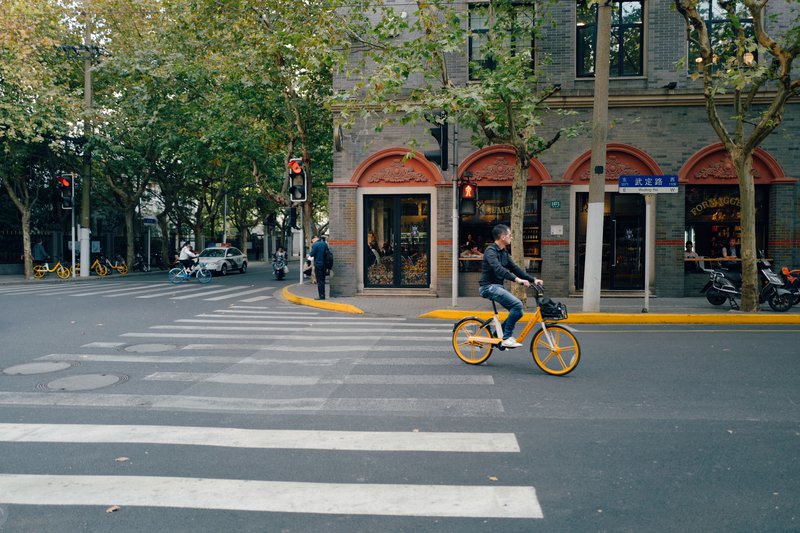 5. The Eastern Economic Corridor (EEC) Continues to Power Property Growth in Pattaya and Rayong
The Eastern Economic Corridor (EEC) and infrastructure development are setting new megatrends in Thailand with huge opportunities lying ahead for the property sector, according to former policymakers and property experts. The EEC will create employment for more than 100,000 people and increase income, Mr Suwat said. This growth will be ignited by the high-speed train project linking three airports. Bangkok Post
6. How will this new immigration change impact South Florida real estate?
The EB-5 investor visa program, which gives wealthy immigrants a chance to invest in U.S. real estate projects in exchange for a permanent U.S. residency, also known as a green card, will now be more expensive for foreign investors. "These changes are going to hurt the real estate industry because there are many projects that have used EB-5 — and we were considering using it for our future projects — but now it's going to be extremely difficult," Kavana said. However, some leaders are excited for what's to come. Before Thursday, the government focused primarily on EB-5 applicants meeting the threshold amount and developments creating jobs instead of where the developments are happening. Miami Herald
7. Hong Kong's new housing policies aim to lower down payments and increase development
Besides making homes more affordable for buyers by making it easier to take out loans, Lam's policy package also includes two land measures. The first is a land resumption policy that enables the government to seize land in order to redevelop it for housing projects. The other is a joint venture proposal in which companies would work with the government on developing the agricultural land into both for-profit and public projects. CNBC
8. LA Has More Vacant Homes Than Homeless People, Report Finds
At least 36,000 homeless people live in the city of Los Angeles, but L.A. potentially has more than 41,000 empty housing units, according to a report released Tuesday by UCLA law students and a coalition of economic justice organizations. The findings quantify the number of apartments and condominiums that appear to be investments and/or second homes. Despite the high vacancy rate, researchers suggest rents in the building remain high because the owners are betting on affluent residents moving in eventually. Laist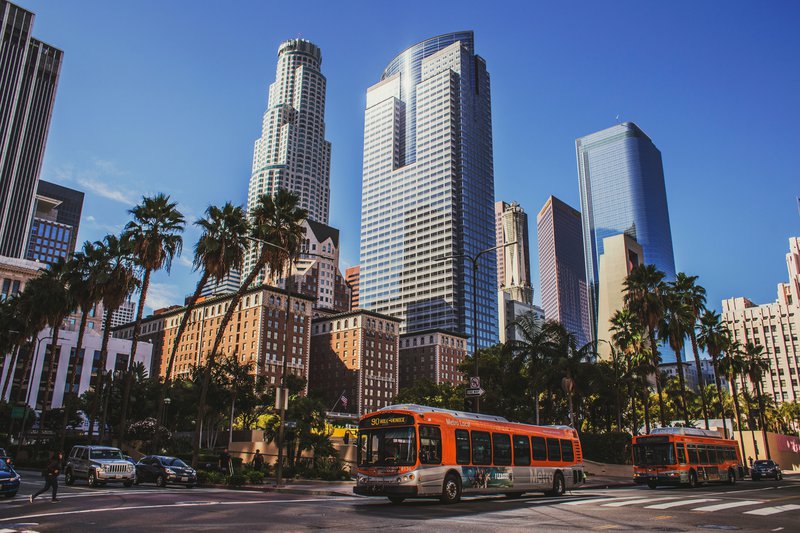 9. 4 Floor Rental Buildings To Be Allowed in Single Family Neighbourhoods
"These new policies alone won't solve the housing crisis, but they will build thousands of new rental homes and help make Vancouver a city that works for everyone," Stewart wrote, saying the move could help build upwards of 8,000 new rental homes over the next seven years, including almost 5,000 units geared to middle-income households earning between $30,000 and $80,000 a year. Vancouver Sun
10. Shenzhen faced with affordable public housing dilemma after tech capital ditched Hong Kong property model
Land has been a major obstacle for Shenzhen's ambition of building at least 1 million affordable homes by 2035 to accommodate young, talented professionals as well as low-income groups. The project requires 34 sq km of land, but by the end of 2017, Shenzhen's construction had almost reached the limit of 1,004 sq km of allocated until 2020.South China Morning Post