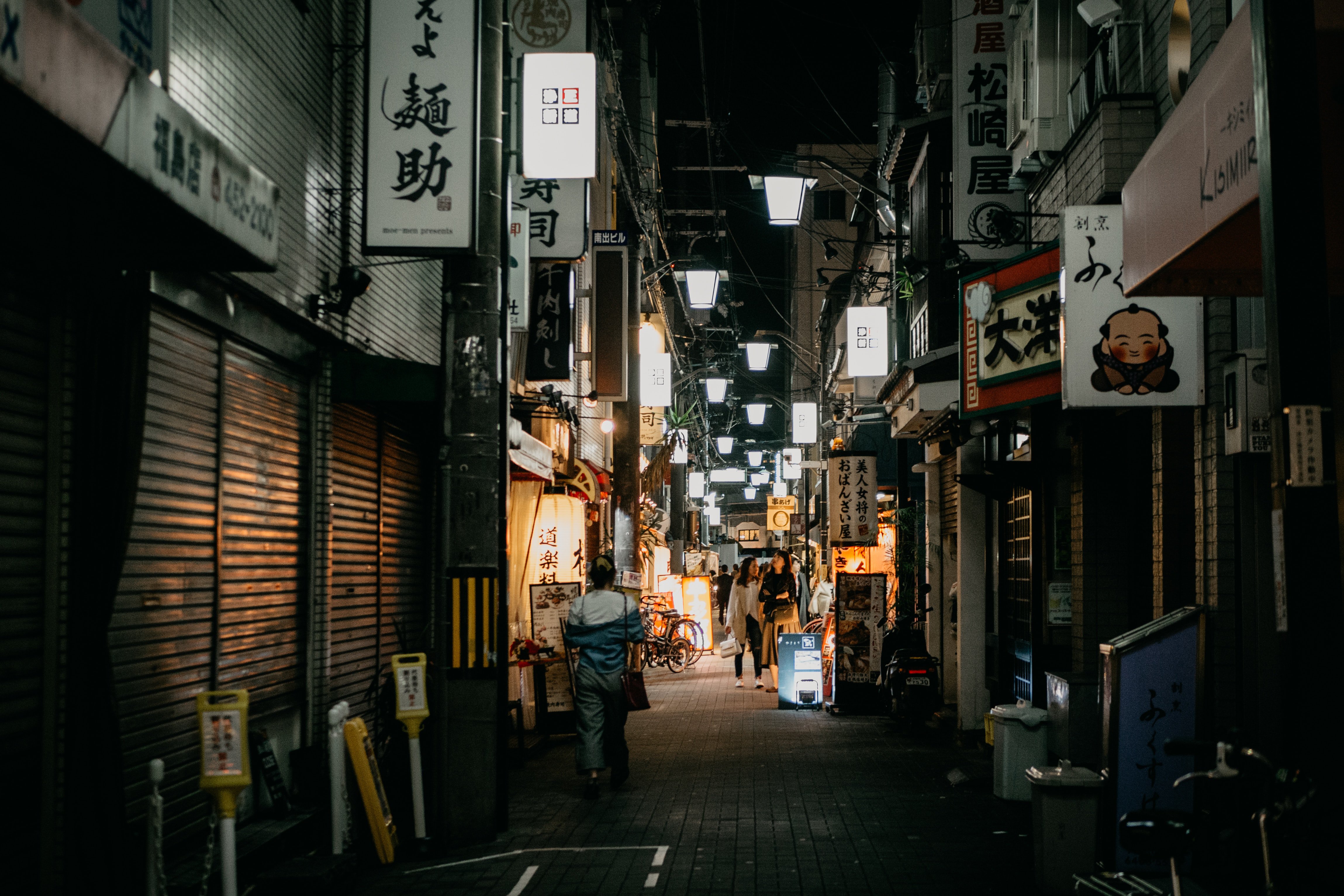 Japan Keeps Building Suburbs even as Population Shrinks and other 2020 Trends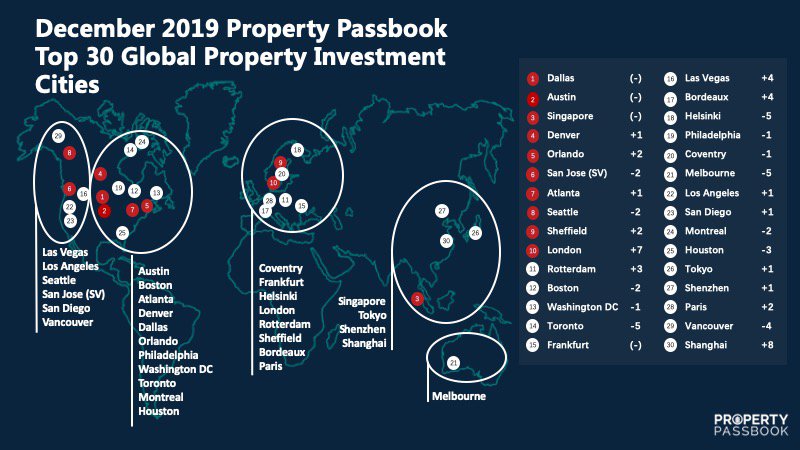 Click here for the complete Global City Rankings for December 2019
Here are the Top 10 Global Property Reads for the month of January:
1. Japan Keeps Building Suburbs even as Population Shrinks
As Japan's population shrinks, consolidating scattered residents into denser, more compact cities is increasingly seen as a must. Yet the steady outward creep of the suburbs continues unabated. The expansion reflects a scramble by depopulating municipalities to attract more people. Restrictions have been eased on suburban housing construction, turning farmland and hillsides into houses and apartments. Nikkei Asian Review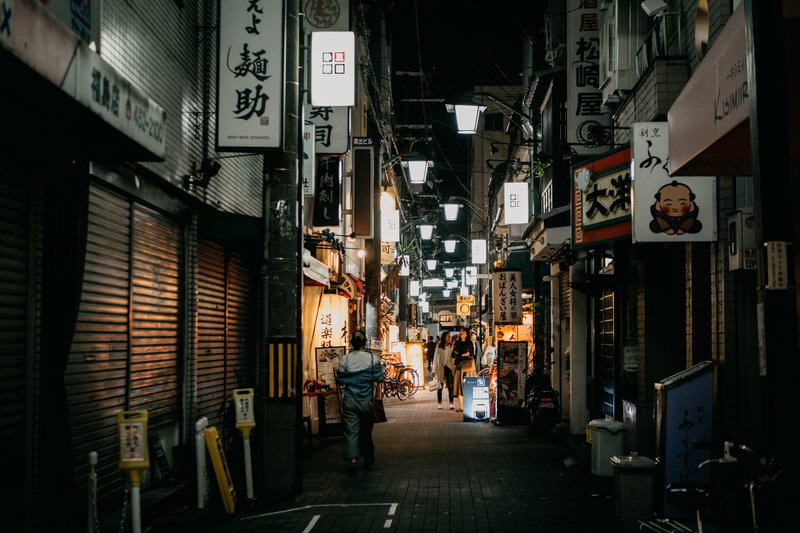 2. Unexpected side effect of Iran strike: Mortgage rates stay low as investors flock to bonds
The average rate on the U.S. 30-year fixed mortgage is now at the lowest level in a month, thanks to a run on the bond market overnight. Investors fled to the relative safety of bonds, after the U.S. confirmed an airstrike on Iran's highest military commander.
"The low mortgage rate environment combined with the red-hot labor market is setting the stage for a continued rise in home sales and home prices," wrote Sam Khater, chief economist at Freddie Mac, in a release Thursday.CNBC
3. Thailand must start six EEC infrastructure projects this year
The Eastern Economic Corridor (EEC) continues to attract more investors. Last year, the EEC generated over 100 billion baht from outside investment. To keep the momentum going, the Deputy Prime Minister, Dr. Somkid Jatusripitak, has instructed the Eastern Economic Corridor Policy Committee (EECPC) to ensure that six key infrastructure projects in the region begin this year.
The six projects encompass the high-speed train route linking Suvarnabhumi, Don Mueang and U-Tapao airports; U-tapao airport; a center to handle the maintenance, repair and overhaul of planes; the third phase of Map Ta Phut port; the third phase of Laem Chabang port and the development of Digital Park Thailand (EECd). Thailand Business News
4. Two major Chinese cities (Nanjing and Zhengzhou) relax rules to shore up property markets
Two Chinese cities loosened rules to make it easier for individuals to purchase houses or obtain residency, effectively expanding a pool of potential home buyers to prop up moribund residential property markets.
A district in Nanjing, capital of eastern Jiangsu province, said on Friday that among individuals with high education qualifications, diploma holders from vocational institutes are now allowed to buy homes in that area. Previously, only degree holders were eligible.
Separately,Zhengzhou, capital of central Henan province, has introduced a new policy allowing individuals to apply for a residency permit after renting a home for a year, the government-backed newspaper Dahe reported on Thursday. Previously, long-term renters had no such option. The Telegram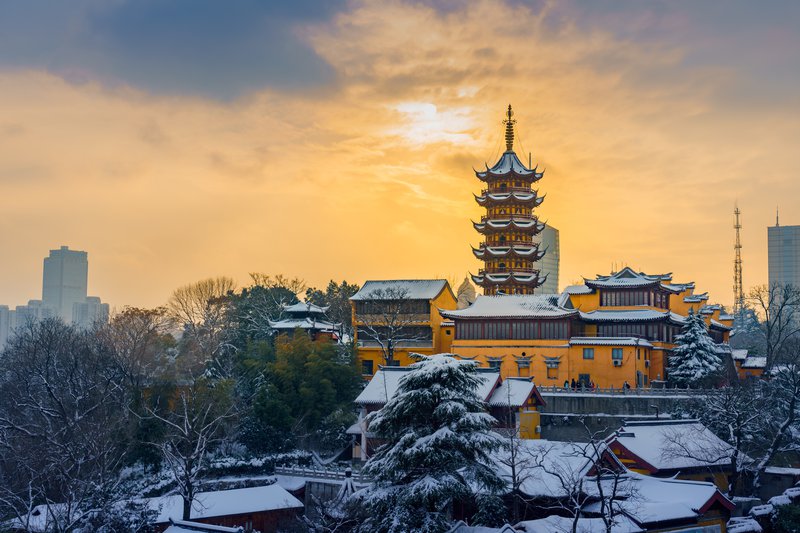 5. Why real estate investors are homing in on student housing in the Asia-Pacific as a way to diversify their portfolios
University enrolment in the Asia-Pacific region has swollen due to an expanding middle class and more students opting to pursue tertiary education. The number of globally ranked universities in Asia has also increased, making it more attractive for students to study closer to home, and at a lower cost than in the West. This is having a dual effect on university cities.
Our research shows that the potential yields and internal rates of return for student housing are higher than other living sectors. Volatility is also low because purpose-built student accommodation is somewhat non-discretionary in nature and operating performance does not carry the same level of risk as more traditional residential models, such as condominiums South China Morning Post
6. Mortgage rates below 1% put Europe on alert for housing bubble
Europe's economy is struggling to gain traction after years of anemic growth. But the rock-bottom interest rates meant to power a recovery are fueling a property boom that is creating a new set of problems. Money is so cheap — a 20-year mortgage can be had in Paris or Frankfurt at a rate of less than 1 percent — that borrowers are flocking to buy apartments and houses. And institutional investors, seeing a chance for lucrative returns, are acquiring swaths of residential real estate in cities across Europe. The New York Times
7. Singapore private home prices moderate amid apartment glut
Private home prices in Singapore rose just 0.3% in the final three months of 2019, further evidence that government cooling measures levied in mid 2018 have taken the heat out of the city-state's residential real estate market.
The relatively small yearly gain signals there "is no excessive exuberance" and prices are likely to stay in line with economic fundamentals and affordability, said Christine Li, head of research for Singapore and Southeast Asia at Cushman & Wakefield Plc. Bloomberg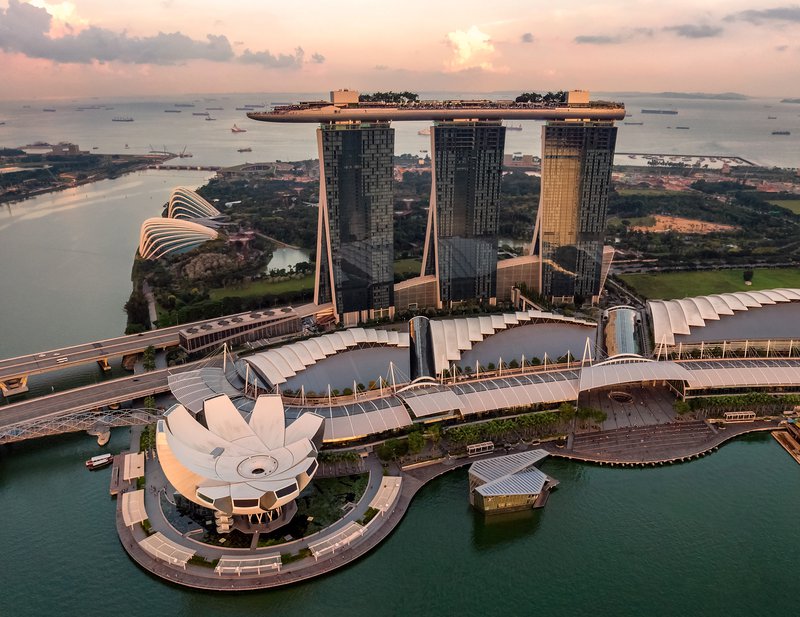 8. Johnson's victory brings some certainty to UK property market
Under the current timetable, the UK has until the end of 2020 to conclude a free trade agreement with the EU, a deadline Mr Johnson has said he will not break. That is a tight schedule, given that the EU's trade deals with other countries have often taken longer to finish.
"A Tory majority is the most positive or benign outcome for business and the real estate market, but I don't think this is going to lead to any sudden euphoria or an investment spree into the UK," said Rob Wilkinson, chief executive officer of AEW Europe, a real estate investor with about 70 billion euros (S$105 billion) of assets under management.
He said "critical uncertainties" will still remain, particularly around whether Brexit can be completed by the end of January and a trade deal can be done on schedule. Business Times
9. End of the Decade: L.A. housing bounces back from recession, rental supply for low-income still far below demand
While Los Angeles met state requirements for housing units, the city is still far behind in meeting its goals for very-low and low-income units. They had promised the state 32,862 of such units, but by 2018 just under 7,000 had been permitted. Those units often require restrictions or subsidies, either private or publicly funded, to keep the rents below market-rate levels.
As the decade closed, local elected officials struggled with finding a way to stem a crisis of people being unable to afford housing, exacerbating Los Angeles's other crisis with homelessness. Nearly 60,000 people countywide were counted homeless by the end of the decade, and more than half were in the city of Los Angeles. Los Angeles Daily News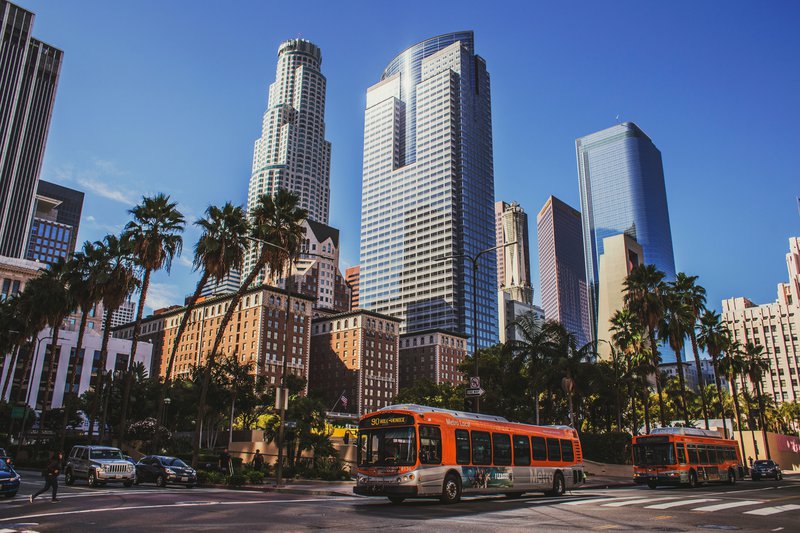 10. Property magnate warns greed will lead to 'disaster' for Dubai's housing market
Dubai property magnate Hussain Sajwani has repeated calls for an immediate halt to construction, warning the city faces "disaster" if oversupply continues
Dubai's real estate market, a crucial component of its economy, is feeling the pain. Housing oversupply has forced prices down at least a quarter since 2014, and a surplus of vacant apartments sit in darkness among the bright lights of its glitzy skyline. CNBC