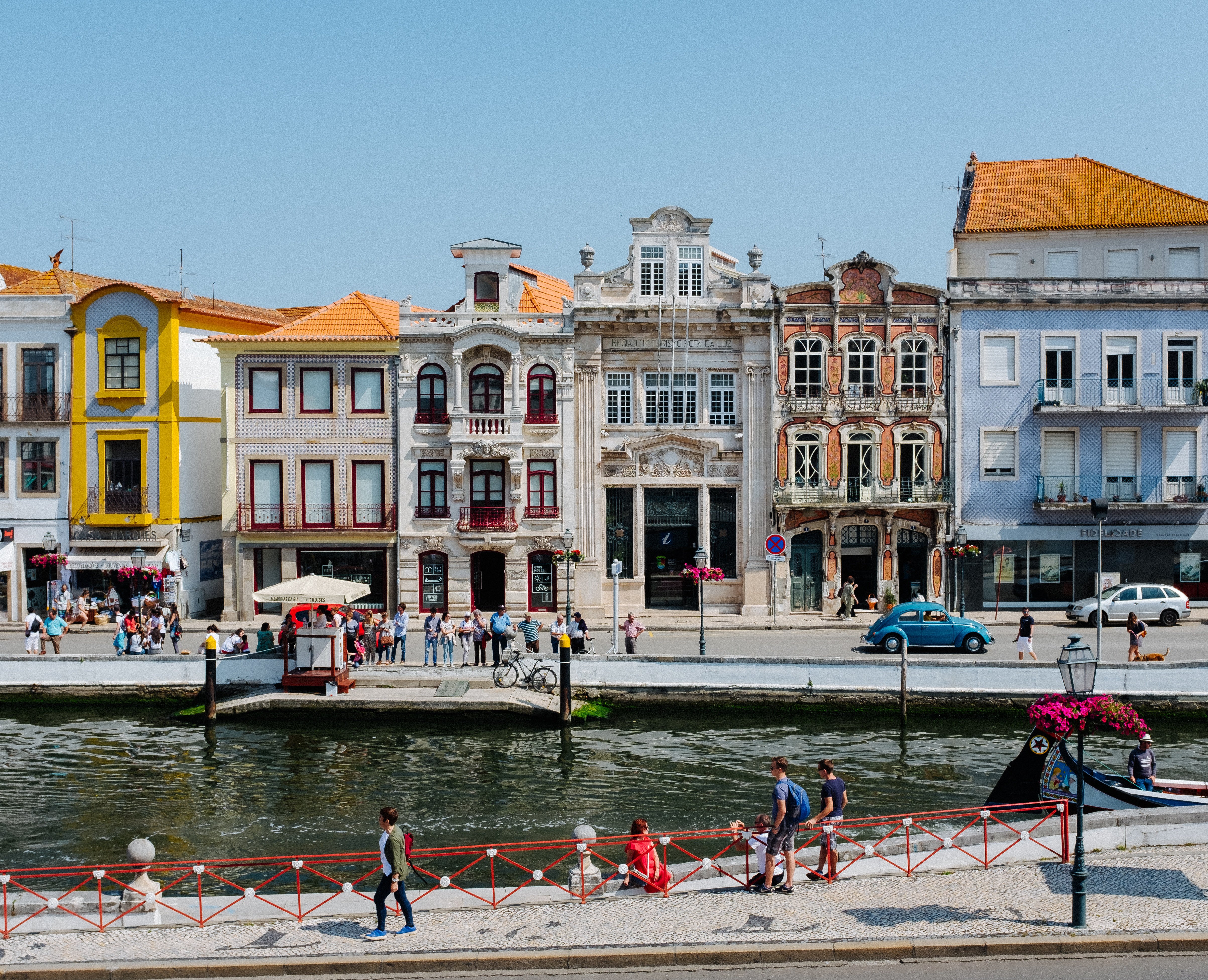 Portugal could be Europe's 'Florida' and other Top November Reads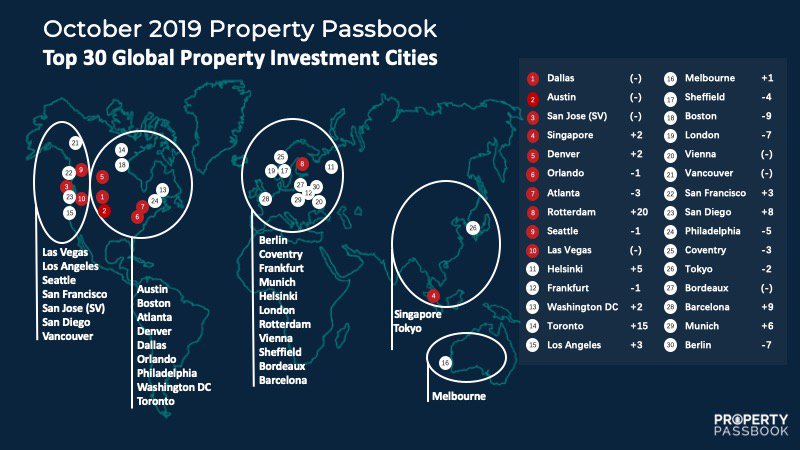 Click here for the complete Global City Rankings for October 2019


Here are the Top 10 Global Property Reads for the month of November:
1. Portugal could be Europe's 'Florida'
There was a general outpouring of Brazilians to Florida, where doctors opened clinics, businessmen built empires, and the wealthy made it their new home. Currently, however, the report elaborates, those Brazilians are opting for calmer countries such as Portugal, largely due to facilities for obtaining documentation and visas – in contrast to US President Donald Trump's increasingly restrictive immigration policies – as well as the language.The Portugal News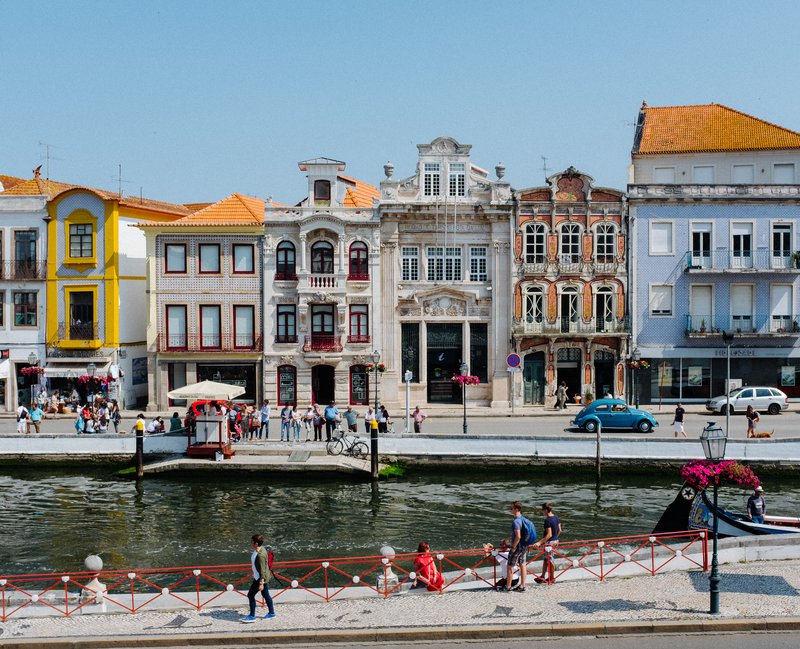 2. Rents levelling out in European cities apart from Amsterdam and Munich
Rents in major European cities are continuing to level out, even in Barcelona, Berlin and Brussels which have recorded the steepest climb in rental prices year on year, the latest data shows. This trend is across most European cities, but Amsterdam and Munich are bucking the trend with rents rising fast, according to the international rental index from Housing Anywhere covering the third quarter of 2019.Property Wire
3. Seattle home prices take largest year-over-year jump in 12 months
Seattle home prices rose faster in October than they have for a year. But make no mistake, brokers say: The Seattle housing market has not returned to days of careening growth. After years — if not decades — of seesawing between rapid growth and rapid contraction in the housing market, King County home shoppers are finally getting to experience buying a home under what some brokers are calling a return to normal conditions. Seattle Times
4. Google breaks ground on new southeastern HQ in midtown Atlanta
Representatives from Google, along with Georgia Lt. Gov. Geoff Duncan and other Atlanta community leaders took part in a ceremonial groundbreaking for the tech giant's new Atlanta offices on West Peachtree Street in Midtown Atlanta. The new facilities, which are slated to open in 2022, will be part of the new 1105 West Peachtree Building, a development underway in Midtown from real estate developer Selig Enterprises.11 Alive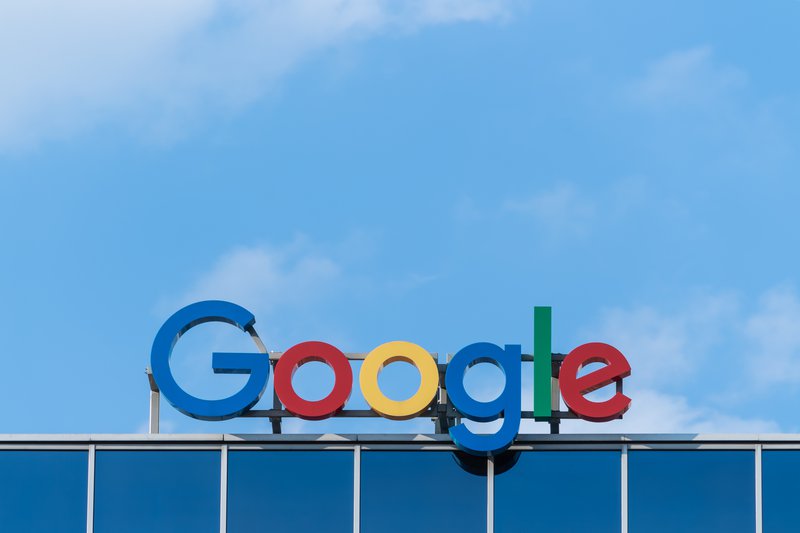 5. Apple makes massive housing splash with $2.5 billion pledge
Apple's pledge includes invested and donated funds, as well as real estate, intended to help produce new affordable housing and help first-time homebuyers in the Bay Area and throughout California over the next two years. The move comes on the heels of funding commitments by Google and Facebook — which each pledged $1 billion earlier this year — as local companies increasingly are making an effort to address the housing shortage that's been exacerbated by the Silicon Valley tech boom.Mercury News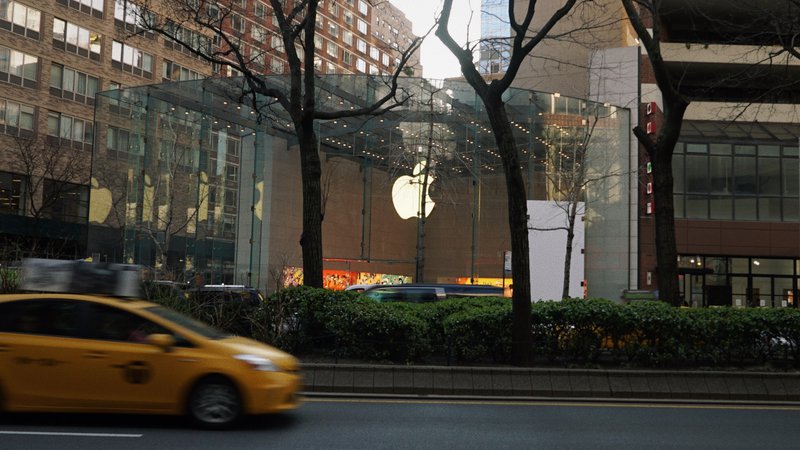 6. Australian house prices rise more than at any time in past four years
Australian house prices rose more in October than in any month in the past four years, further suggesting the country's property downturn could be over. The Guardian
7. With Housing Costs Soaring, World Cities Watch as Berlin Freezes Rents
Berlin's governing parties struck a deal to freeze rents in the German capital for five years, marking one of the most radical plans to tackle spiraling housing costs in a major city.
The German capital's aggressive efforts to clamp down on rent increases have sparked interest in cities from Amsterdam to New York. While renters' groups in Munich are pushing for a six-year freeze, other German cities have yet to follow Berlin's lead amid concerns that the action could complicate the development of new homes. Fortune
8. Shenzhen property sale lottery locks up US $2 billion in deposits - the largest in the city's history
A frenzied luxury home sale has locked up nearly 14 billion yuan (US$2 billion) in deposits from more than 2,700 interested buyers in Shenzhen – the largest in the tech hub's history. However, some analysts are saying that the "market is overheated" after Beijing anointed the city as a "pilot zone" in August. The subscription – locking up the most capital in Shenzhen's property sale history – underscores a robust demand for high-end housing in the city bordering Hong Kong, even as the market in other Chinese mega cities such as Beijing and Shanghai has cooled under strict price curbs. South China Morning Post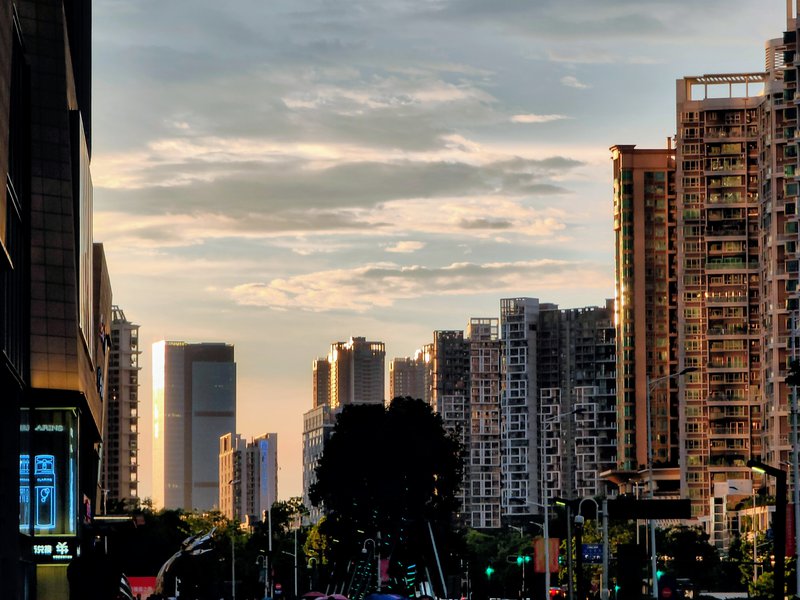 9. Hong Kongers shun Singapore for homes in Malaysia, Thailand, Taiwan
"People here tend to think there are only two cities in the world -- Hong Kong and Singapore," said Alan Cheong, a Singapore-based executive director of research and consultancy at Savills Plc. "They think if people flee Hong Kong, they'll all automatically come to Singapore. But everyone isn't Li Ka-shing. Most are just ordinary salaried workers," he said, referring to Hong Kong's richest billionaire. Bangkok Post
10. International Students have powerful influence on B.C. real estate
U.S. News and World Report ranked Canada the No. 1 country for education in the world in 2017, followed by the United Kingdom, Germany, Australia and the United States. The three top reasons why international students choose Canada, according to the CBIE, are the quality of the secondary education system, Canada's reputation as a tolerant and non-discriminatory society and its reputation as a safe country. It is estimated that foreign students spend $8 billion annually in Canada, including tuition costs, housing costs and other living expenses. Vancouver Courier