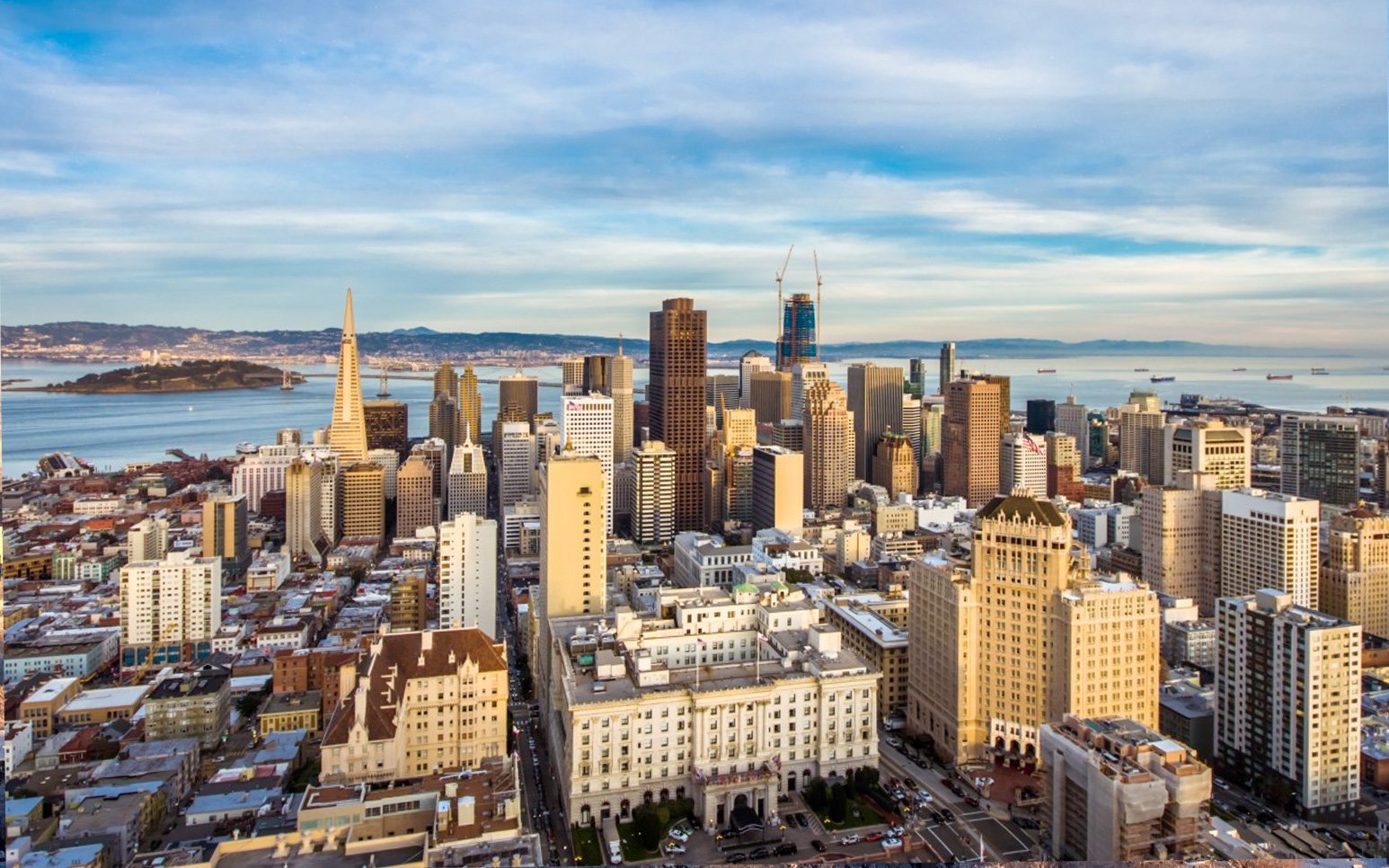 March 2019 - Ten Things You Need to Know
February was a quiet month globally - although numerous green shoots did appear that could indicate a stronger than expected Spring. A general sense that the US/China trade dispute will be satisfactorily resolved seems to be the consensus at the moment, and with any resolution on this issue, it is likely to move global buyers out of "risk-off" mode. The strong structural trends that continue to drive the strongest global residential markets continue to be a growing technology focused employment base, strong exposure to emerging market tourism, and pro-business (low tax and pro-development) jurisdictions. Accordingly – we should see those same markets remain strong while these structural trends all appear to not be losing any momentum.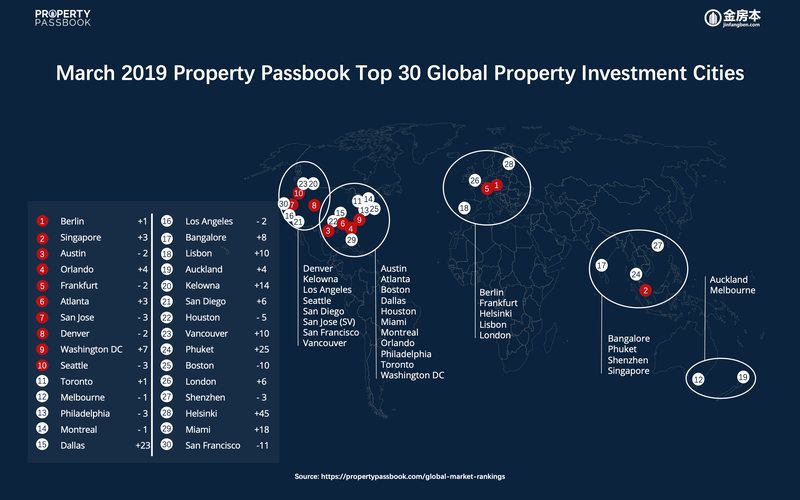 1. Berlin and Frankfurt, Germany – (March Ranks #1 and #5)
Union Investment to buy 16,000 German apartments from Chinese firm: sources German fund manager Union Investment is nearing a deal to buy about 16,000 German flats for roughly 2 billion euros ($2.3 billion) from a Chinese investor, people close to the matter told Reuters. The portfolio of apartments is being sold by Morgan Stanley Real Estate Investing (MSREF), whose main investor is China's sovereign wealth fund CIC. Morgan Stanley declined to comment, while CIC had no immediate comment. ~ Arno Schuetze – Reuters

Berlin: a sanctuary for property investors spooked by Brexit – Berlin's prospects stand in stark contrast to London's. Real estate is booming in the German capital and has been for some time. In the first half of 2018, residential property transaction volumes surged by 19% to €8.8 billion (US$10 billion or £7.6 billion), in comparison with the same period in 2017. Encouraged by rising prices, real estate buyers have followed artists, tech start-ups and young bohemians to the German capital, charmed by the prospect of strong and stable property investments. ~ Tej Kohli – Investment Trust Insider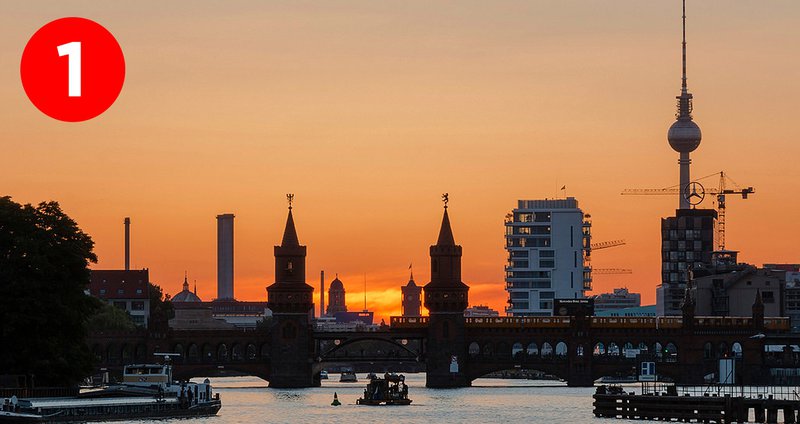 2. Singapore – (March Rank #2)
Singaporeans Are Loving the Luxury Homes Foreigners Can't Buy – Some of Singapore's most desirable houses come with a catch: only locals can own them. That foreign buyers -- notably from China -- who for years helped drive demand for luxury homes, can't buy these dwellings, hasn't dented their appeal. Their scarcity and the exclusivity they confer have pushed prices of the homes -- known as Good Class Bungalows, or GCBs -- to record highs, even as the broader property market cools." ~ Pooja Thakur Mahrotri – Bloomberg

3. Austin, Texas USA – (March Rank #3)
Google reaped millions in tax breaks as it secretly expanded its real estate footprint across the U.S. – Last May, officials in Midlothian, Tex., a city near Dallas, approved more than $10 million in tax breaks for a huge, mysterious new development across from a shuttered Toys R Us warehouse. That day was the first time officials had spoken publicly about an enigmatic developer's plans to build a sprawling data center. The developer, which incorporated with the state four months earlier, went by the name Sharka LLC. City officials declined at the time to say who was behind Sharka. The mystery company was Google — a fact the city revealed two months later, after the project was formally approved. ~ Elizabeth Dwoskin – The Washington Post
4. San Jose & San Francisco, CA USA – (March Ranks #7 and #30)
How Upcoming Tech IPOs Could Affect The Bay Area Housing Market – Last week, San Francisco-based ride-hailing startup Lyft finally filed to go public – the first of what is expected to be a number of area startups (such as Uber, Slack and Pinterest) that could be making the leap from the private market this year. Jeff Tucker projects that six to nine months after a company IPOs, the Bay Area will see "a lot more buyers in the market," potentially numbering in the thousands. "A big fraction of those don't yet own homes, so it's like a switch getting flipped all of a sudden," he says, similar to what happened in the Menlo Park area in 2012 when Facebook went public. For example, home values where Facebook employees lived grew 20.9% between March 2012 and March 2013, compared with 16.8% for the rest of the Bay Area. ~ Mary Ann Azevedo – Forbes

You can buy an entire town in Georgia for the cost of a typical home in San Francisco – Prospective buyers can get almost an entire city in the state of Georgia for about the same price of a typical home in San Francisco, according to an advertisement that appeared on Craigslist this week. Some 37 parcels of property and 40 acres of land are for sale in Toomsboro, Georgia for $1.7 million. Property for sale in the town of 700 people includes an abandoned restaurant, a syrup mill, an opera house, an old bank, and a railroad depot. Calls to the number listed on the sales website went unanswered, but it appears the town has been on the market since 2012, when it was first listed at $2.5 million. ~ Kari Paul – Market Watch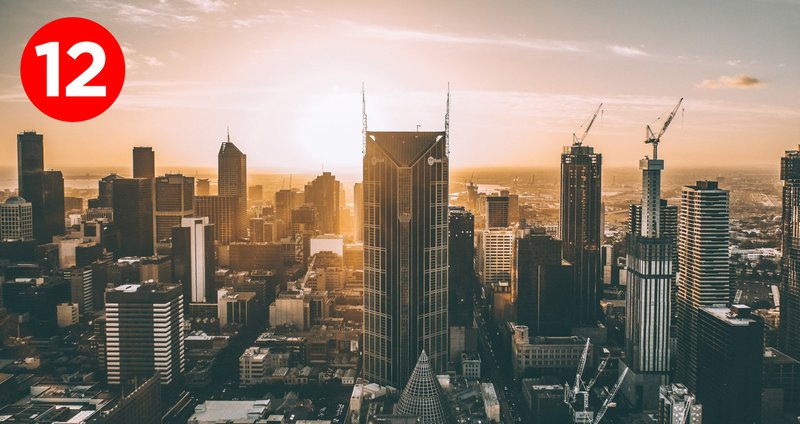 5. Melbourne, Australia – (March Rank #12)
Billions cut from foreign buying in Victoria, but it remains state of choice – The Chinese remained the most prominent offshore buyers of Australian residential and commercial real estate, despite their investment also dropping off. They were permitted to spend $12.7 billion in 2017-18 — down from $15.3 billion and $31.9 billion the two years prior. Singapore buyers had the next biggest appetite for Aussie property, approved to spend $7.8 billion, followed by those from the US, $5.8 billion. ~ Samantha Landy – news.com.au

6. Montreal, Canada – (March Rank #14)
Chinese property buyers veering away from Toronto, Vancouver – An increasing number of Chinese buyers are moving away from the traditional hotspots of Toronto and Vancouver in favour of previously unnoticed markets. With steep foreign buyer taxes and high prices in Vancouver and Toronto, an increasing number of Chinese buyers shift to other cities in Canada. Montreal is the most obvious example. The Chinese buyer boom in Montreal began earlier and is larger than in other second-tier cities. ~ Ephraim Vecina – Mortgage Broker News

7. Lisbon, Portugal – (March Rank #18)
Can Portugal's real estate market meet foreign demand? – After Portugal's real estate markets posted another record-breaking year of growth in 2018, demand for high quality assets among international investors is reaching unprecedented levels. The vast majority of investment is coming from overseas; 15 different nationalities, led by the French, accounted for 91 percent of capital, attracted by Portugal's growing economic prosperity and stability – and the growing presence of multinational occupiers creating a thriving leasing market. Big tech giants such as Microsoft and Google, which opened its programming school in Lisbon, are being joined by the digital outposts of manufacturers and financial services firms. ~ Maria Empis – The Investor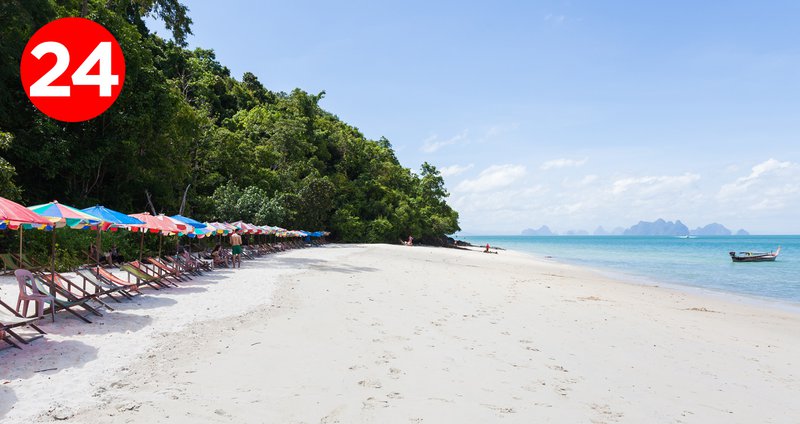 8. Phuket, Thailand – (March Rank #24)
It's always a good time to buy Thai property, says Hong Kong developer Allan Zeman – Zeman's Phuket portfolio now includes four resorts and a retail property. "I see great potential in Phuket. Its [property market] will just keep growing," he said. "Hong Kong suffers from limited space. Something we have always talked about are the city's 'shoebox' properties. Whereas here in Thailand … probably for the price of a car park in Hong Kong you can have a nice condo or even a villa." Other Asian investors, especially from mainland China, have followed Zeman into Thailand's property market. ~ Pearl Liu – South China Morning Post

9. Shenzhen, China – (March Rank #26)
Shenzhen's Shekou Offers a Western Feel in an Ever-Growing City – Now part of a Chinese government-backed scheme titled the Greater Bay Area, which unites Shenzhen with Hong Kong, Macau, Guangzhou, Zhuhai, Foshan, Dongguan, Huizhou, Jiangmen and Zhaoqing as an integrated economic and business hub, Shenzhen's allure lies in its modern outlook, a booming technology industry and its accessibility, both to China and the rest of the world. And while the area has changed as rapidly as the city that surrounds it, Shekou remains one of Shenzhen's most sought-after residential addresses. ~ Mercedes Hutton – Mansion Global

10. Manila, Philippines – (March Rank #33)
First Philippine subway seen pushing up property prices in Metro Manila – The completion of Metro Manila's first subway could trigger a surge in property prices in the Philippine capital, with Quezon City seen benefitting the most from the project over the near to medium term, according to real estate consultancy services firm Colliers International Philippines. Construction on the 30-km Manila subway officially began Wednesday, February 27, with the big-ticket project seen to ease the capital's infamous traffic gridlock. The underground rail line will have 15 stations and is expected to be completed in 2025. ~ Ian Nicolas Cigaral – Philstar Global


Editor's note: The 10 Things You Need to Know is currently a free content curation from Property Passbook. To gain even more precise insights, sign up, and create your investment profile. As part of Passbook Premier, you'll enjoy property specific market analysis from around the globe, the ability to manage your global properties in our app, and early VIP access to the best upcoming global residential projects. To follow Property Passbook on social media, please find links to our accounts in the footer of our site.